"Try not to become a man of success. Rather become a man of value."
Albert Einstein
I had a very good job in the Banking Service industry. At the age of 34, I was promoted to Executive Director level, with responsibilities for a product worth more than 100 million Euros per annum, and teams located in several European, and US hubs of the company that I was working for. I had worked very hard to be successful at my job, and I felt I had reached that goal, even going beyond my own dreams. I was successful. For quite some time I enjoyed that happiness that always comes with the sense of achievement. Something similar to that which a runner feels after a marathon: every muscle of their legs ache, their throat is sore from the intensified breathing and they are covered in sweat, and yet there is always a big smile on their face: they are victorious and have overcome the challenge! Most of them do not even take the time to celebrate that moment, and are already thinking about the next run.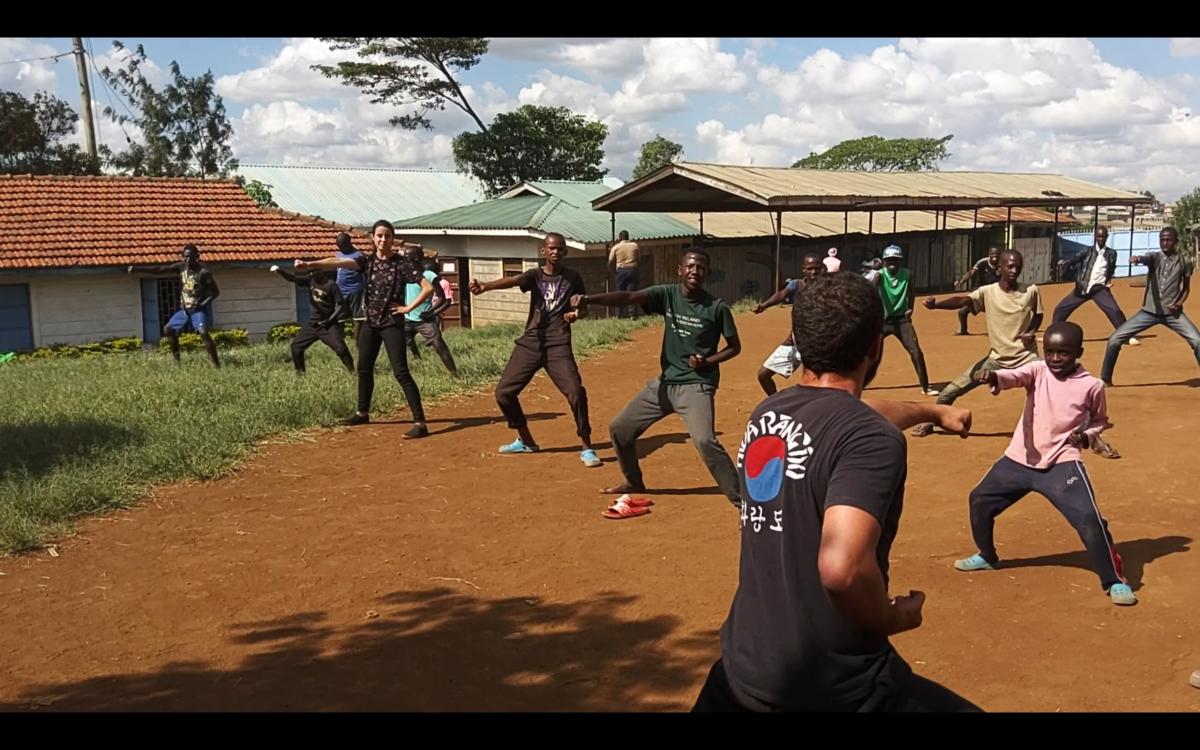 That feeling of satisfaction did not last long for me either. Very soon I felt there was still something missing. I was very happy and satisfied with my job and my life, yet I felt something was not right. My idea of success was not right. I had to try something else.
That is when an opportunity presented itself: some years back with a group of friends we had created a small non-profit organization, to provide help to some of the most marginalized communities of the world. The non-profit was mainly sending financial help to the community of Korogocho, in the outskirts of Nairobi, Kenya. One day, the president of the association talked to me about a new project that they were about to launch, an ambitious program to help prepare the local community in Korogocho in advocating for their human rights. They were looking for someone who would help run the project locally. I volunteered. Rarely in my life had I felt so determined about taking such a bold decision. I was leaving the comfort of the known for a certainly uncomfortable life, in some of the most dangerous places of the continent, where people get killed for the equivalent of a 5 EUR note. Yet, I had no doubts. That was my calling, following the will of God.
On October 1st 2019 I landed in Nairobi. It was the beginning of a great journey.
Korogocho is a small yet overpopulated slum of Nairobi, with around 200,000 residents living in 1.5 square kilometers, alongside the Dandora dump, one of the largest dumping sites in Africa. Extreme unsanitary conditions and juvenile criminality make it one of the roughest areas on the African continent.
Walking through the streets of Korogocho, it is very common to see very young children looking for food, or for items that could be sold for a couple of cents in the rubbish which accumulates along the streets. Some of them inhale from small rags previously soaked in some sort of liquid (very commonly airplane fuel or glue). This helps them to not feel the hunger and the pain of their everyday life.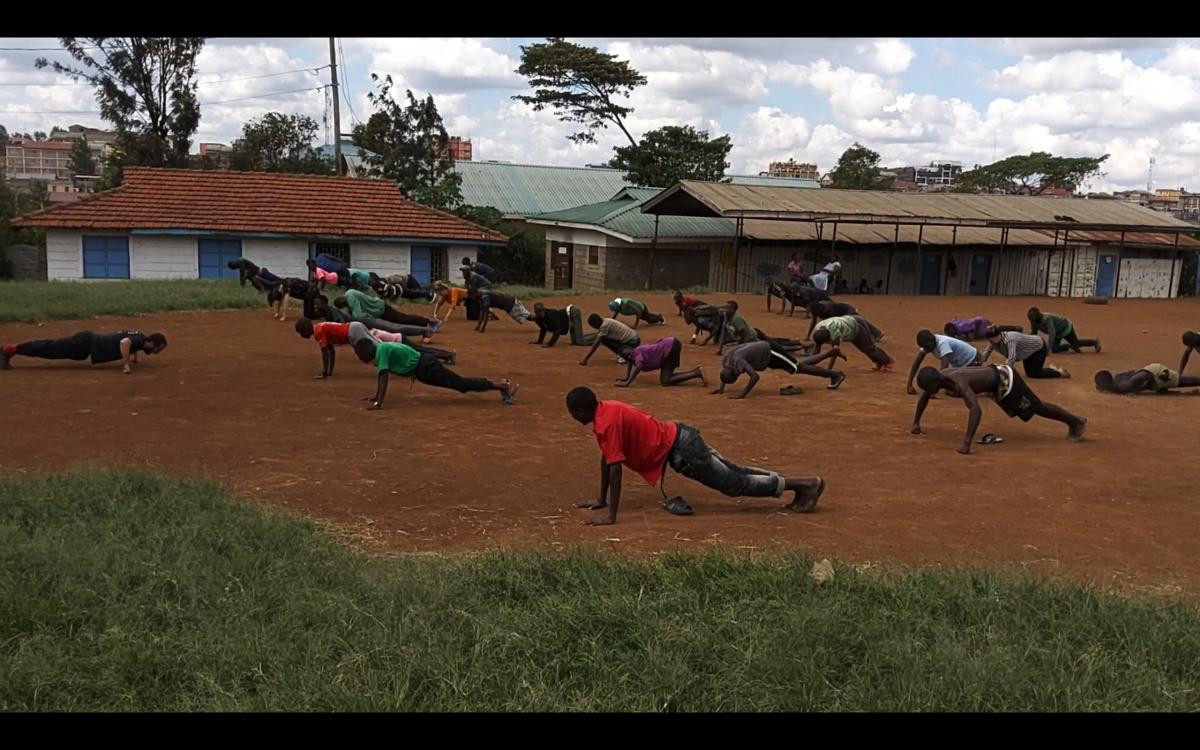 The missionaries and other NGO's do an incredible job helping the community to improve their life conditions. Our project is in partnership with the Comboni missionaries, who run several primary schools in the slum and rehabilitation centers for teens with drug additions and difficult family backgrounds. Father Maurizio, an Italian missionary who has devoted his life to helping the poor in the most extreme conditions, is responsible for these programs in Korogocho. He offered me the possibility to teach Tae Soo Do® to his kids in one of the rehab centers.
My first class with them is something I will never forget. We ran it at the Boma Rescue center, which is located on a side street near the bridge which separates Korogocho from Lucky Summer, a slum nearby. It is a Friday afternoon, and the African sun is right above us. It is very hot and humid. I am wearing my Hwa Rang Do® training outfit and old running shoes. In front of me, on a bumpy football pitch with lots of little stones everywhere and no grass at all, a group of almost 40 local teens begin to gather. Most of them are ready to train in slippers and bare feet on the rough ground. We are ready to start our first (for me, at least – unforgettable) class!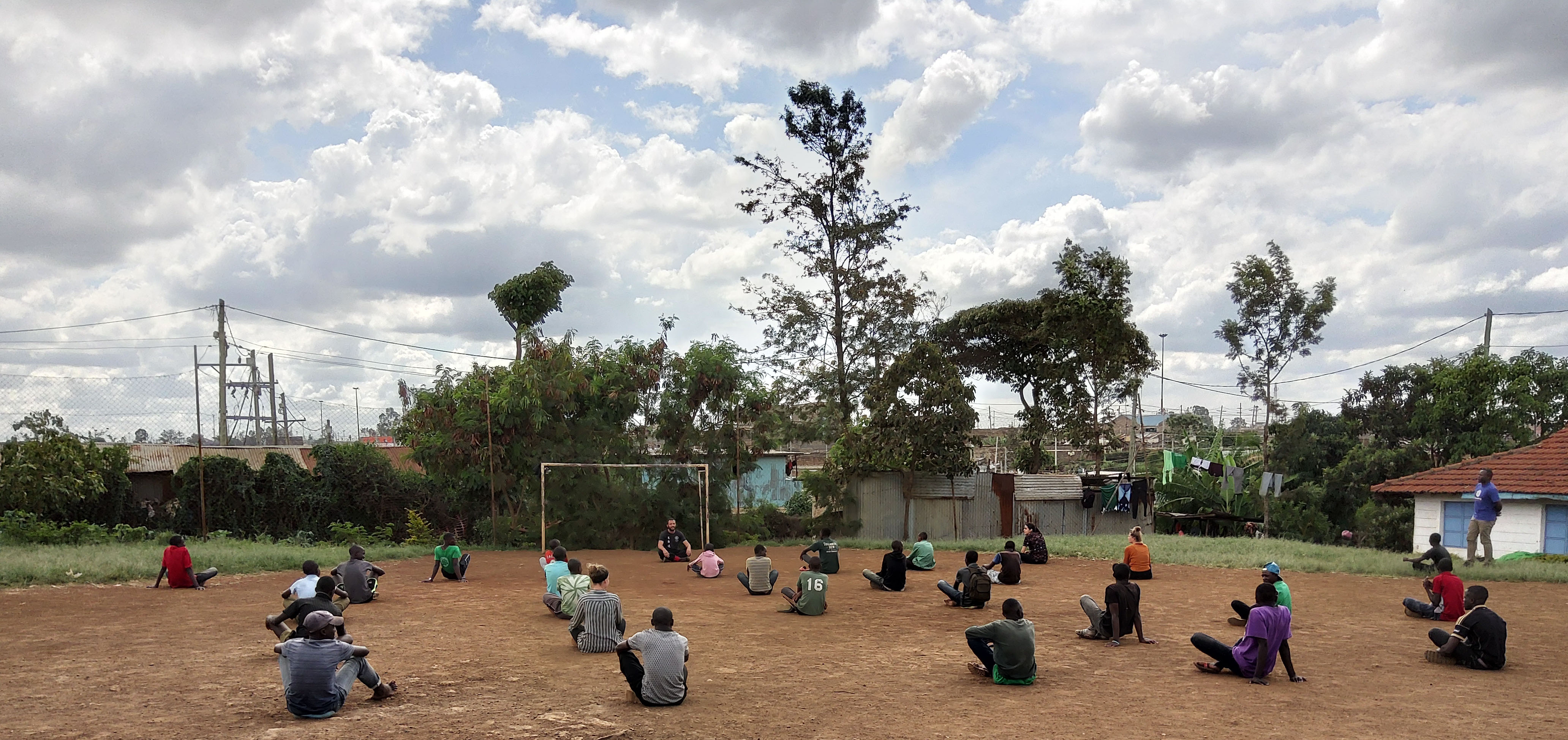 I had talked to Grandmaster Taejoon Lee a few days before that class. I was unsure how to approach that experience and I knew I could benefit from his great wisdom. I recall very well what he told me: "Giuseppe, these kids live in fear of immense uncertainty, they lack the hope for a better tomorrow. You have the opportunity to teach them that through self-discipline, commitment, and perseverance they can build up confidence in their strengths, empowering themselves to be the drivers of their own lives. Thus, fulfilling our mission."
In just a couple of months, with the help of the missionaries, we had started 2 Tae Soo Do® training programs in the slums. One in the rehab centers in Korogocho and one in the local parish of Kariobangi. With the sudden spreading of the Covid-19 pandemic, I had to repatriate to Europe in March 2020. The programs were not mature enough to self-sustain under a local lead yet.
My hope is that other Hwa Rang Do® programs may be started soon in those communities, leveraging the transformative powers of this Art to give new hope to the local youth.
Hwarang forever and God Bless!
Kyobumnim Giuseppe Morelli
News Release Date:
Saturday, May 1, 2021 - 5:14pm
Location:
Hwa Rang Do World Headquarters
Hwa Rang Do Luxembourg Branch