Feedback and Insights from the 2021 WHRDA Digital Championships and Seminars
"Hwarang Everybody!
The event we took part in this year was a unique opportunity to come together despite this difficult period. Being able to meet in person and share training together by learning directly from the Masters is undoubtedly priceless, but our digital event managed to  meet  our high expectations perfectly .
The seminars were really interesting and useful to study in depth, areas that receive less focus during our conventional class lessons, moreover celebrating the twentieth anniversary of Hwa Rang Do® in Italy added an even more important value to the Ceremony. 
Knowing that we were connected with practitioners from all over the world, even with those who normally wouldn't be able to attend, made this event even more special. The most important thing from my point of view was precisely the awareness of having tools available that will allow us to come together and learn together in the future !
I would like to sincerely thank all the Masters and all the practitioners with whom I was able to share this wonderful experience even if from afar.
Hwarang Forever!"
Annalisa Trò - Hwa Rang Do® student from Hwa Rang Do® Genoa Academy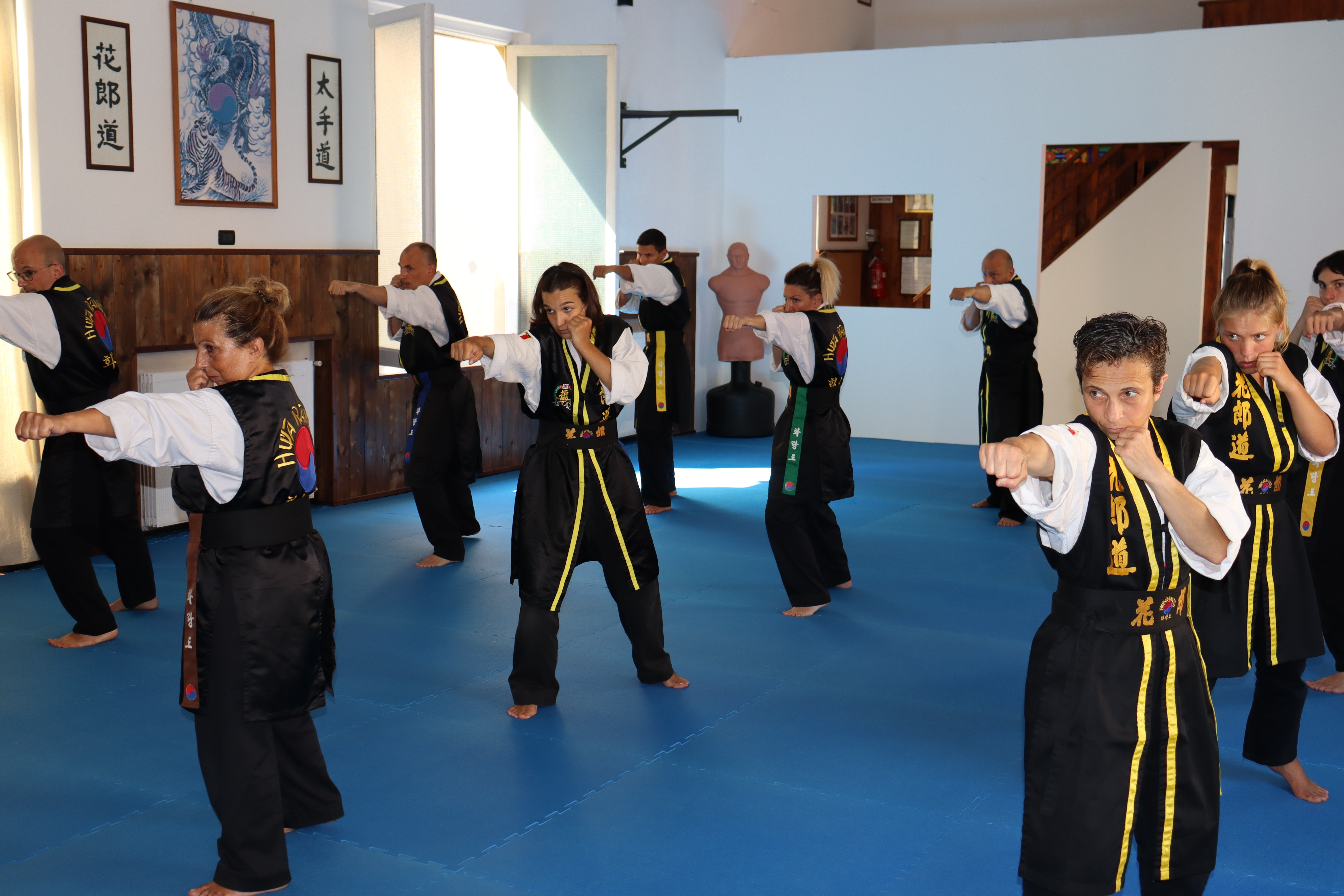 "Hwarang!
I found the seminars very useful, in particular because they are a way to experience different styles of teaching and different approaches to lessons.
Of course I believe this would have been a far better experience made in person and not via zoom, thanks to the greater possibilities of interaction with the Masters and with our training partners (I'm thinking in particular of Kuk Sa Nim's seminar on striking and footwork). Nonetheless, they have been a way to study parts of the martial art we have less time to see in normal lessons, and even to see parts of the underlying philosophy and thought which are the basis of Hwa Rang Do® and Tae So Doo®. 
Dealing with the ceremony for the twentieth anniversary of Hwa Rang Do® in Italy, unfortunately I've been practicing for a really short time, and I don't know personally Susuk Sa Bum Nim Marco Mattiucci but, despite that, I have to thank him sincerely because it is only thanks to his actions, dedication, sacrifice and strong  will that now I can practice and grow in this beautiful art.
Hwarang Forever!"
Alessandro Terranova- Tae Soo Do® student from Hwa Rang Do® Genoa Academy
"Hwarang,
For me it was very exciting to attend the award ceremony with our Masters and Instructors. I was very happy when our Grandmaster showed  everyone the open-hand form video, for me it's an incentive to train even more!
Hwarang!"
Julia Regazzoni- Tae Soo Do® student from Hwa Rang Do® Genoa Academy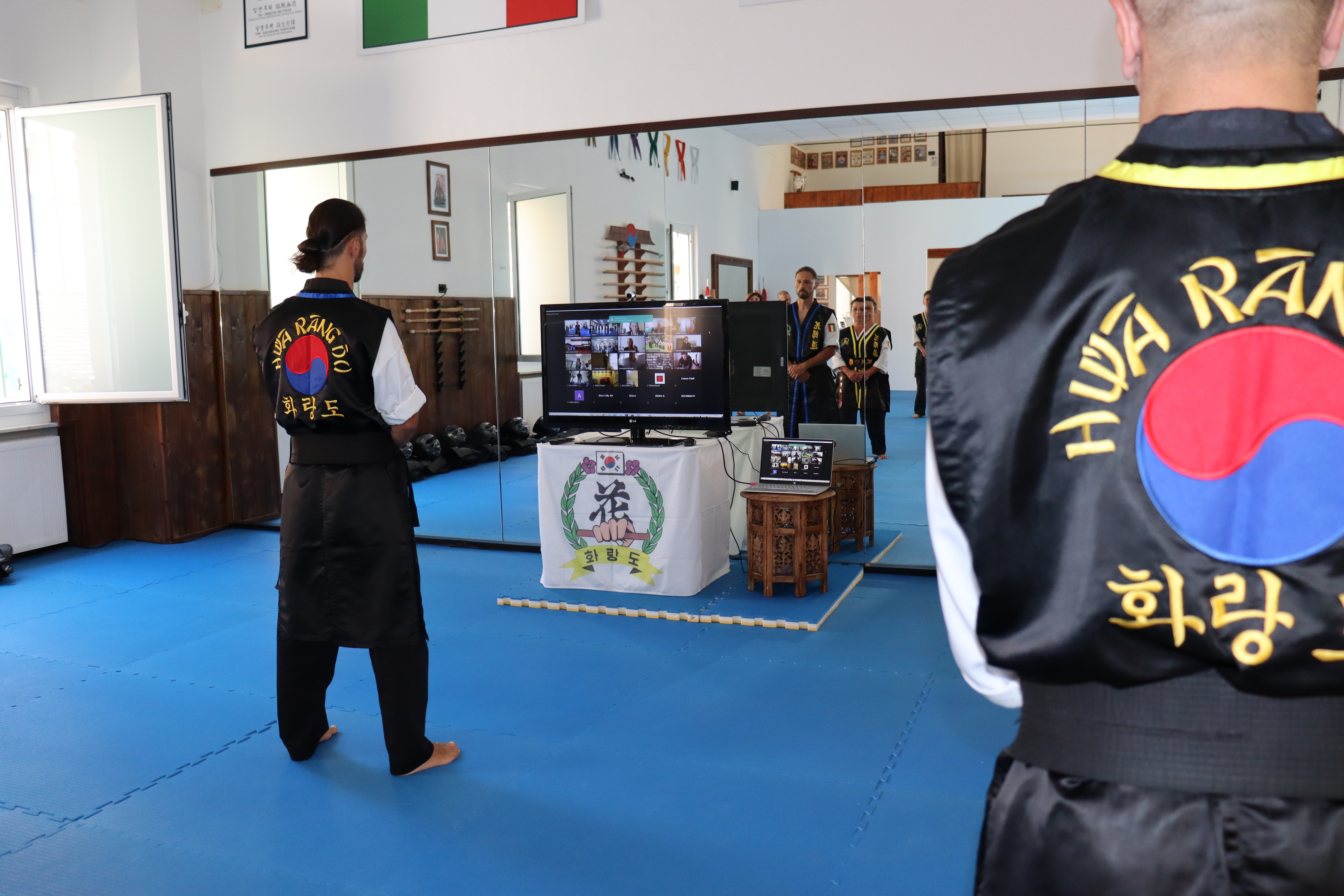 "Hwarang,
There are situations where we tell ourselves that the goals we have are unachievable; it is the moment in which we stop, convinced that there is nothing more to be done.
We have a perfect alibi: reality has cornered us!
In these moments it is a matter of mastering the impossible: finding a way, when just a moment before, we thought there was nothing.
The World Hwa Rang Do® Event 2021 was special because it put us in front of a wall: the impossibility to meet  in person- but it pushed us to understand that our family of warriors knows how to find themselves even at a distance of thousands of kilometers, it knows how to be together in spirit even though our bodies are scattered around the world. So far and still so close.
It was for me a great, and wonderful example of what our practice is, what is the spirit that guides us in our martial journey? We do not wait for the optimal conditions to train,  we don't make excuses, we are ready at all times, especially in bad moments. Always moving forward without retreating in the face of adversity, making possible what others judge impossible, due to mental, physical and spiritual laziness, to live up to what happens to us, always and above all in critical moments.
I am grateful to our Masters and our Instructors  for this, who in such a difficult moment encouraged us to give our best and put us in a position to give the best of ourselves by participating in the World Hwa Rang Do® Event 2021. As our Grandmaster said it is important to "participate", it is a  way to tell each other: despite everything we are there, always.
Hwarang Forever!"
Simone Regazzoni – Tae Soo Do® student from Hwa Rang Do® Genoa Academy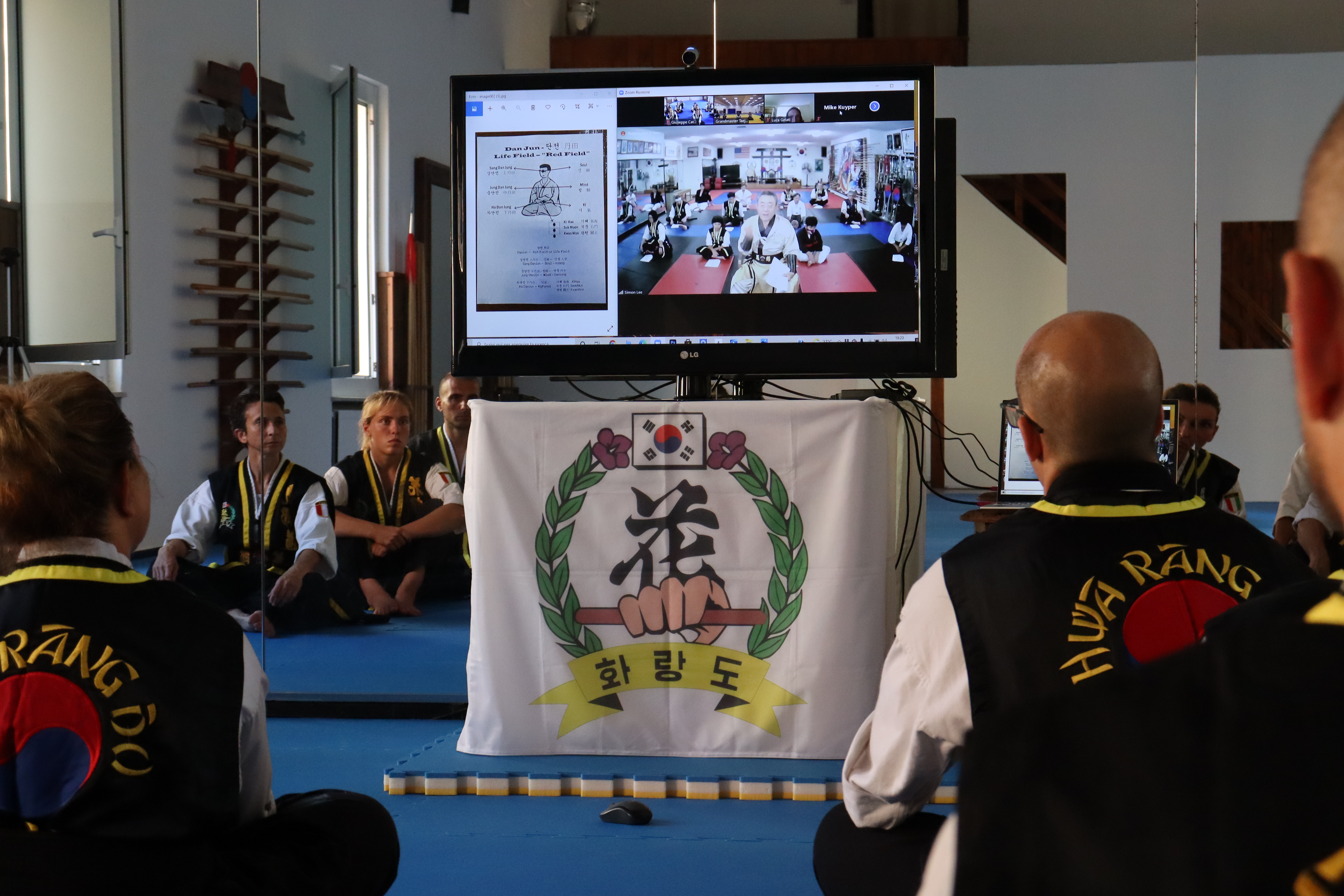 "Hwarang to everybody,
The World Hwa Rang Do® Event 2021 gave us a lot of insights: as our teachers usually tell us, our practice should not train only our body, but also our mind and our spirit . In moments like this it seemed almost impossible to bring our family together.
The Digital Championships pushed us, not only to compete like every year, they gave us the opportunity to train in a different way: in Hwa Rang Do®  we learn how to deal with difficulties doing our best, finding solutions.
I'm grateful to the Masters for the Seminars, it was a great opportunity to learn directly from them! Our Masters, our guides, found a way to make it possible in order to share this experience with our brothers and sisters from all over the world!
Hwarang forever"
Filippo Bruzzo – Hwa Rang Do® student from Hwa Rang Do® Genoa Academy
News Release Date:
Sunday, August 1, 2021 - 4:40pm
Location:
Hwa Rang Do Genoa - Levante Club
Hwa Rang Do Academy Genova
Hwa Rang Do World Headquarters